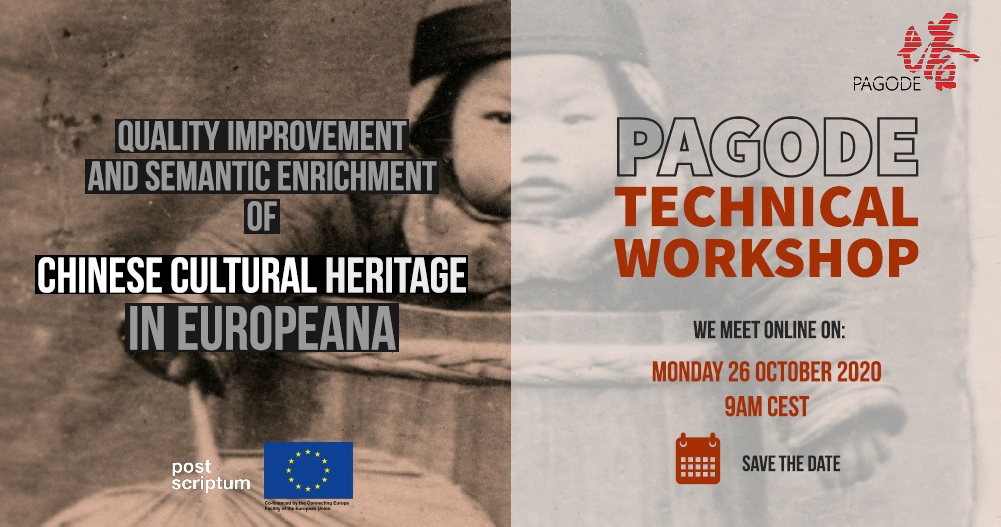 Originally a project event focused on dataset enrichment, due to the covid-crisis this event was expanded and transformed in an online gathering, to discuss and share knowledge on metadata curation, strategies for the use of vocabularies and thesauri, semantic enrichment by natural language processing and entity extraction methods, all with a strong focus on building capacity inside Cultural Heritage Institutions. With the participation of Europeana, a section will be specifically dedicated to the process of aggregation of data for publication in Europeana portal, also considering the requirements of the Europeana Publishing Framework.
Additionally, with the occasion of this event, participants will have the opportunity to discover the PAGODE Annotation Pilot and to be involved in an annotation sprint to "Scenes and People from China", by looking at images available in Europeana and adding more descriptive tags. "Scenes and People from China" is a carefully selected collection that offers a glimpse of life in China throughout the 20th century as well as portraits featuring people with Chinese roots or ancestors. From casually posing families to stately portrayed celebrities and from evocative landscapes to impressive heritage sites, this gallery helps to paint a picture of China seen through the eyes of its residents and visitors. Chinese communities abroad are depicted as well, adding an extra dimension to this visual reflection of Sino-European relations.
Programme and agenda: PDF
The PAGODE Technical Workshop is organized by the project team at PostScriptum, in collaboration with Photoconsortium and Europeana.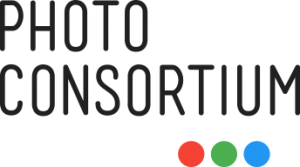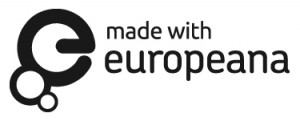 For any additional information contact us at mkar@postscriptum.gr
img. PostScriptum
PAGODE – Europeana China is co-financed by the Connecting Europe Facility Programme of the European Union, under GA n. INEA/CEF/ICT/A2019/1931839