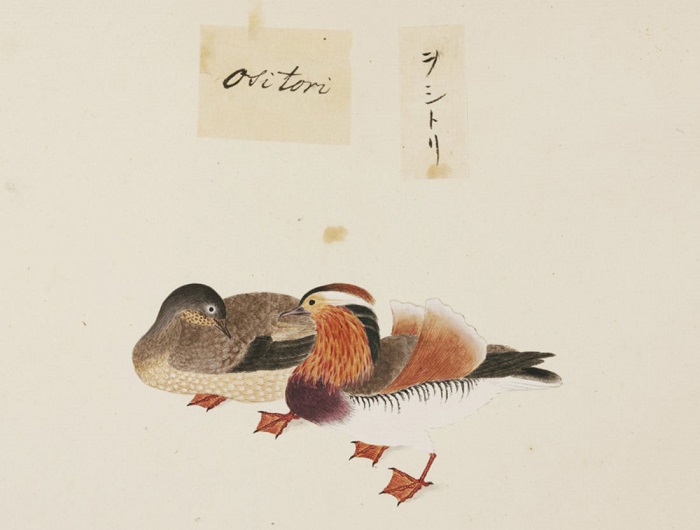 As with doves and swans in the Western culture, in China the mandarin duck is considered a symbol of love, fidelity and fertility, and is the protagonist of stories, legends and popular belief. Because of embodying the sweetest of feelings, PAGODE – Europeana China project celebrates Valentine's day 2021 with a nice blog about our feathered friend.
Either as a beautiful-looking bird to be admired, or as the emblem of marital bliss, the mandarine duck in China is a widely used pattern for artworks, painting and figurines and is also featured on objects for everyday use, including bed sheets, pillowcases, cups and saucers, and furniture.
Discover story and legend for this iconic bird, and enjoy a great selection of images from Europeana in the blog authored by Sofie Taes in Europeana website >>
image: Drawing of a pair of mandarin ducks, Naturalis Biodiversity Center, CC0 via Europeana.

PAGODE – Europeana China is co-financed by the Connecting Europe Facility Programme of the European Union, under GA n. INEA/CEF/ICT/A2019/1931839