Originally a project event focused on dataset enrichment, due to the covid-crisis this event was expanded and transformed in an online gathering, to discuss and share knowledge on metadata curation, strategies for the use of vocabularies and thesauri, semantic enrichment by natural language processing and entity extraction methods, all with a strong focus on building capacity inside Cultural Heritage Institutions. With the participation of Europeana, a section was specifically dedicated to the process of aggregation of data for publication in Europeana portal, also considering the requirements of the Europeana Publishing Framework.
PRESENTATIONS FROM THE SPEAKERS
Additionally, with the occasion of this event, participants had the opportunity to discover the PAGODE Annotation Pilot and to be involved in an annotation sprint to "Scenes and People from China", by looking at images available in Europeana and adding more descriptive tags. "Scenes and People from China" is a carefully selected collection that offers a glimpse of life in China throughout the 20th century as well as portraits featuring people with Chinese roots or ancestors. From casually posing families to stately portrayed celebrities and from evocative landscapes to impressive heritage sites, this gallery helps to paint a picture of China seen through the eyes of its residents and visitors. Chinese communities abroad are depicted as well, adding an extra dimension to this visual reflection of Sino-European relations. With the annotation sprint we easily reached 100% of the annotation target!
Kostas Konstantinidis, CEO at PostScriptum
Welcome Note
Wang Chao Cultural Counsellor Embassy of People's Republic of China in the Hellenic Republic
Welcome Note
Mauro Fazio, PAGODE Project Leader, Italian Ministry of Economic Development
Welcome Note
Antonella Fresa, Promoter, Technical Coordinator for PAGODE
The PAGODE – Europeana China action
Short bio: Antonella Fresa is the director of implementations at
Promoter Srl and Vice-President of Photoconsortium. She is technical
coordinator and communication manager of national and European projects
on digital cultural heritage and project manager of digitalmeetsculture.net
magazine of Promoter. Her interests lay in particular on virtual museums,
digital cultural archives, participatory approaches in culture, smart cities,
urban regeneration, digital preservation and e-infrastructures.
She regularly serves as independent expert of the European Commission
and of national and regional research bodies. She is an Enterprise
fellow at Coventry University and member of the Advisory
Board of CSI-COP project on citizen science
Henning Scholz, Partner & Operations Manager at Europeana Foundation.
Deep impact – digital transformation with high quality data
Mr Scholz presented European Foundation, its priorities and ecosystem
while he focused on the importance of the quality and openness of data and
the impact it can have on institutions which publish content on the web
and the benefits that can be created. Short bio: Henning is responsible for
the relationships with cultural heritage professionals.
As a paleontology curator and BHL-Europe coordinator, Henning
contributed digital objects to the portal even before joining Europeana in 2012.
Xiaoying Zhou, Deputy Leader of National Library Digital Resources Department
of the National Library of China.
Digital Resource Metadata Specification
Ms Zhou presented the Metadata Application Framework (MAF), the Metadata structure,
established in the National Library of China, the standardized the application process of
metadata, and the research carried out from 1989 on standardizing data, the
"Name Standardization Group" that was established in 1995.
Short bio: Xiaoying Zhou, is a librarian, Digital Resources Integration Team and deputy
leader of Chinese National Library Digital Resources Department. She is postdoctoral
student of the Chinese National Library. Her research expertise is knowledge organization,
data mining and digital resource integration.
Liyu Fang , Senior Engineer at the Department of Digital Media, Palace Museum
The Management of the Digital Resources in the Palace Museum
Ms Fang presented the Palace Museum and the organization infrastructure, the
management of the digital resources and all information activities taking place at
the Palace Museum.
Short bio: Liyu Fang joined the Palace Museum in 2004 as a developer.
Through 16 years of work, she has rich experience in museum informatization.
Her research focuses on digital preservation of cultural heritage and the
century-long history of visual documentation of the Forbidden City.
At present, she is curating the museum's digital resources, and collection of old photos.
Maja Veselič, Department of Asian Studies, Faculty of Arts, University of Ljubljana.
Short bio: Maja Veselič is a sinologist with a PhD in anthropology. She works at
the Department of Asian Studies, Faculty of Arts, University of Ljubljana where she
teaches courses on contemporary China and conducts research on religion in East Asia.
She is also a member of the project East Asian Collections in Slovenia, which aims to
digitize East Asian objects in national and local museums, rendering the vast majority
of these collections publically accessible for the first time.
Dunja Zorman, Department of Asian Studies, Faculty of Arts, University of Ljubljana.
Short bio: Dunja Zorman holds a university degree in sinology and sociology.
She has been working in the outbound Chinese tourism sector for more than a decade,
though she has also spent several years in the more general China-related business
consultancy. Now Dunja works as a research assistant in the Department of Asian
Studies at the Faculty of Arts, University of Ljubljana, where she is researching new
ways of presenting Chinese cultural heritage in Europe and the development of
China-related cultural tourism.
Valentina Bachi, Photoconsortium
Short bio: Valentina Bachi is a project manager at Photoconsortium, Europeana's
thematic aggregator for photography, and she is an expert in the management and
dissemination of digital cultural heritage projects. For PAGODE, she is in charge of
the coordination of content providers for the ingestion of datasets to Europeana, and
of the sustainability task
Sofie Taes, Photoconsortium
Short bio: Sofie Taes is an alumna of KU Leuven (Belgium), where she graduated in
musicology and Medieval and Renaissance Studies. Currently she works at the
Institute for Cultural Studies (CS Digital) at KU Leuven and at Photoconsortium, as a
digital curator. She has curated a wide range of editorials and virtual exhibitions for
Europeana as well as the physical exhibitions All Our Yesterdays, Thousands are Sailing
and Blue Skies, Red Panic. Currently she is active in several European projects involving
digital cultural heritage and user engagement strategies, among which Europeana XX:
Century of Change, PAGODE – Europeana China and inDICEs.
Haris Georgiadis, Head of the Digital Services Unit at the National Documentation Centre.
Semantic Enrichment Strategy for SearchCulture.gr
Short bio: Dr. Haris Georgiadis is Head of the Digital Services Unit at the National
Documentation Centre. In this capacity he is managing, as technical and scientific
coordinator, several European and national projects that collectively contribute to the
development of a national infrastructure for high quality, interoperable, open access,
scientific and cultural digital content and data. In particular, he is the technical director
and the main developer of the National Aggregation SearchCulture.gr and the semantic
enrichment infrastructure Semantics.gr. He has co-authored 7 scientific journal and
conference articles that present various aspects of the above-mentioned infrastructure.
Before joining EKT Haris worked in the private sector, as a Researcher at Oxford University's
Computing Lab and he has been a Software Engineer at the Europeana Foundation.
He holds a Bachelor degree in Informatics from the University of Piraeus, a MSc at Information
Systems and a PhD degree at Information Systems from the Athens University of Economics
and Business. His research interests include designing of digital content management systems,
processing and optimizing queries on non-traditional data, search engine optimization,
metadata theory, semantic web and linked data.
Vassilis Tzouvaras, Technical Consultant, PostScriptum
Short bio: Dr. Vassilis Tzouvaras received the Bachelor of Engineering in the Department
of Electronic & Systems Engineering of Essex University, the Master of Engineering in the
Department of Automatic Control & Systems Engineering in Sheffield University in UK,
and the Ph.D. in the Electrical and Computer Engineering Department of National Technical
University of Athens in the field of knowledge technologies, and specifically in extending
OWL with fuzzy set operators. Since 2005, he is a senior researcher at the Artificial Intelligence
and Learning Systems (AILS) of NTUA and technical consultant at Postscriptum. He is carrying
out research in the areas of machine learning, knowledge representation, ontology engineering,
reasoning and semantic search. He is active in the Europeana developments and many related projects.
He has published 15 journal papers and 60 conference papers. He is also member of the
subgroup of the Digital Cultural Heritage and Europeana (DCHE) formed by the DGConnect
which has been established to provide the DCHE with advice on certain aspects of the
Europeana Digital Service Infrastructure, such as Europeana's general objectives, governance,
strategic priorities, evolution and sustainability. He is also technical consultant of the
Enterprise Greece responsible for organising and promoting Greek startups.
Orfeas Menis – Mastromichalakis, Researcher
Orfeas Menis – Mastromichalakis is a graduate of the School of Electrical and Computer Engineering
of the National Technical University of Athens (NTUA). He completed his undergraduate studies in
November of 2019 in the field of Information Technology and his diploma thesis was "Art Style
Recognition of Artworks with Convolutional Neural Networks". Since then he works as a Research
Associate in the Artificial Intelligence and Learning Systems Laboratory of the National Τechnical
University of Athens, where he holds the position of Ph.D. student and researcher since October
2020. His research interests include Artificial Neural Networks, Image Processing and Analysis
with CNNs, Fuzzy Systems, Explainable Artificial Intelligence (XAI), and Natural Language Processing (NLP).
Programme and agenda: PDF
The PAGODE Technical Workshop is organized by the project team at PostScriptum, in collaboration with Photoconsortium and Europeana.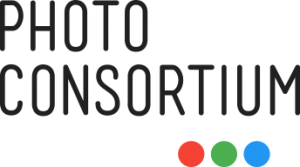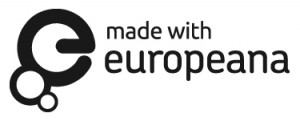 For any additional information contact us at mkar@postscriptum.gr
img. PostScriptum
PAGODE – Europeana China is co-financed by the Connecting Europe Facility Programme of the European Union, under GA n. INEA/CEF/ICT/A2019/1931839