23 - 24 SEPTEMBER 2021

online event
Discovering Chinese Cultural Heritage in Europeana
PAGODE final conference
Discovering Chinese Cultural Heritage in Europeana
Day one: 23 september 2021
9,30 CEST – Registration
9,40 Welcome messages:
Hilde De Clercq, Director of KIK-IRPA

Mauro Fazio, director at MISE Italian Ministry of Economic Development and Coordinator of PAGODE
Session 1 –  Keynote speeches (10,00 – 11,00)
Chair: Antonella Fresa, Promoter S.r.l.
10,00 Key note from Europeana Foundation (title tbc)
10,20 Key note from Chinese institution(s), Representative of Chinese Cultural Centres Europe – Ministry of Culture of China (tbc)
10,40 European Commission / HaDEA (title tbc)
Break 11,00 – 11,20
Session 2 – The PAGODE tools (11,20 – 12,30)
Chair: Erik Buelinckx, KIK-IRPA
11,20 Semantic background, Maja Veselič and Nataša Vampelj Suhadolnik, University of Ljubljana
11,40 Crowdsourcing annotation, Spyros Bekiaris, Sofie Taes, Valentina Bachi, Photoconsortium
12,00 Automatic Enrichment, Orfeas Menis – Mastromichalakis, Mina Karatza, PostScriptum
12,20 Q&A
12,30 End of morning session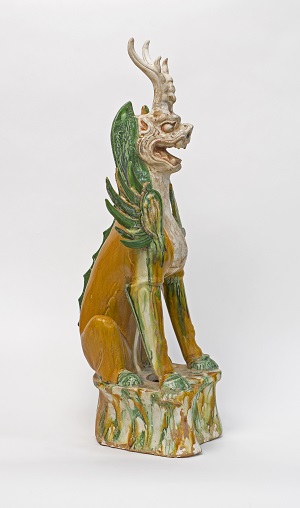 Networking meeting (15.30 – 16.30)
Open roundtable: how to participate in further collaborations

Chair: Maja Veselič, University of Ljubljana
Introduction to new funding opportunities and lessons learnt, Antonella Fresa, Promoter S.r.l. 

Building upon and beyond PAGODE, Kostas Kostantinidis, PostScriptum

Debate
Break 16,30 – 17,00
Launch of the PAGODE book (17,00 – 18,00)
Welcome words

Forewords from the academic partners

Browsing the book together
Europeana China virtual exhibition at Museo della Grafica, Pisa (18,00 – 19,00). Social event follows.
Day two: 24 september 2021
9,20 CEST – Registration
Session 3 –  Connecting Europe with China (9,30 – 10,40)
Chair: Kostas Kostantinidis, PostScriptum
Presentations of the Partner Content Providers

Presentations of the Associate Content Providers

Presentations of Chinese Associate Partners (tbc) 
Break 10,40 – 11,00
Session 4 – Spreading the word (11,00 – 12,20)
* PAGODE Digital Festival: Video Highlights 
* Europeana China Feature Page 
Chair and curator: Sofie Taes, Photoconsortium 
Curatorial and editorial approach, selection of themes and formats, workflow

Result: the China feature page (Thematic Collection) on Europeana

A virtual tour of the exhibition
Conclusions (12,20 – 12,30)
12,30 End of the conference