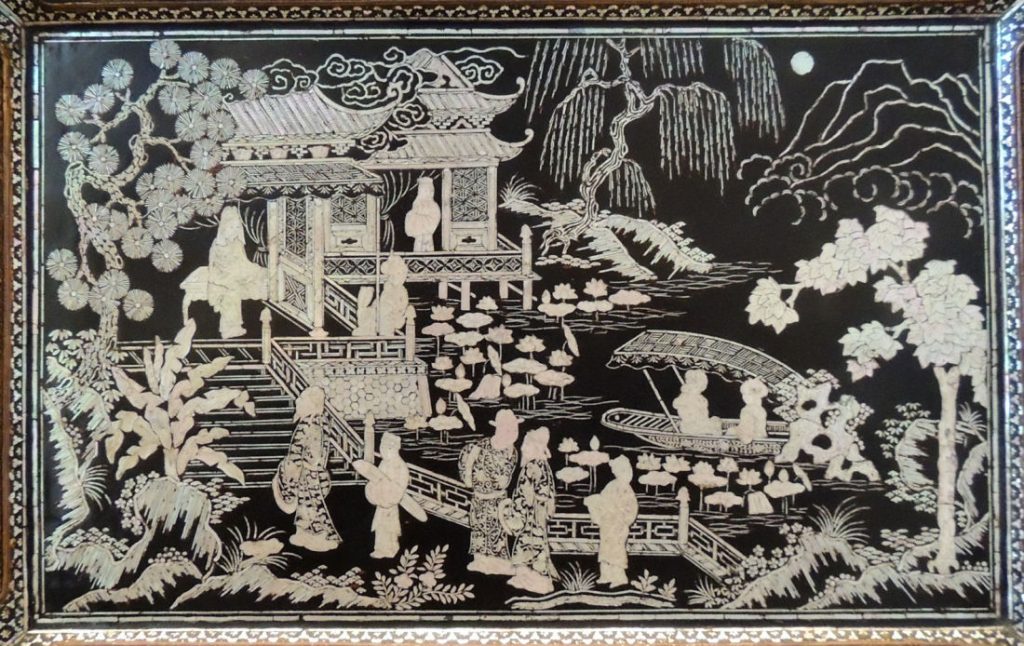 In China, spirituality has historically been a crucial aspect of arts and architecture. A specific part of art and architecture where the spiritual and the real meet is garden design and horticulture, as in facts traditional Chinese garden design and cultivation is an activity associated with deeply intellectual and artistic practice. Not intended to be discovered at a glance, but hoping to continuously incite and surprise, the Chinese garden is laid out as a road of discovery.
The surrounding garden wall, ponds with lotus flowers and other water plants, lacquered bridges, bamboo groves, pavilions, temples and pagodas make for inspiring scenery. The goal of these gardens is to connect the realm of the physical with that of the ideal, to express the harmony that should exist between humans and nature.
Read the full blog about the Chinese garden, authored by Sofie Taes on Europeana website >>
image: Stairs, pathways, pavilions, pond, rocks and exquisitely varied vegetation, depicted on a black lacquer tray with inlaid mother-of-pearl decoration, s.d. CC-BY-SA United Archives / WHA via Europeana.
PAGODE – Europeana China is co-financed by the Connecting Europe Facility Programme of the European Union, under GA n. INEA/CEF/ICT/A2019/1931839