img. Homage to the Emperor and the Empress. Watercolor depicting the imperial couple, China 1820-1907. In Copyright, Musée Historique Lausanne.
The Historical Museum of Lausanne (MHL) was recently renovated. It reopened in April 2018 with a new permanent exhibition entitled Lausanne, the Exhibition. As it is housed in Lausanne's old Bishop's Palace – a monument of national importance (with the highest rating in Switzerland's inventory of historical monuments) – the utmost care had to be applied to the substance and integrity of the building.  Due to its historical content and location within Lausanne's old town, MHL juxtaposes past and present, allowing visitors to step back and forth in time. From its hilltop perch overlooking a modern European city, the MHL showcases history and the importance of passing historical knowledge on to future generations.
The role of the Historical Museum of Lausanne goes far beyond safeguarding our local heritage. Taking its cues from a city in flux – no less so than in the 19th century – and the wondrously complex urban-planning challenges that we face, the Museum explores Lausanne's past and present, drawing links between art, history, economics, architecture and politics. It also focuses increasing attention on Lausanne's current inhabitants – the people who make the city what it is today – and provides a welcoming space for the visiting public.

The MHL's missions are collecting, preserving and highlighting all matter concerning Lausanne history. It forms collections in all main fields where local society expresses itself. The MHL preserves and restores collections in order to transmit them to future generations by studying, researching and showcasing them through publications, exhibitions, loans and information (consultations, survey), the museum provides accessibility by raising the awareness of visitors. MHL contributes to the advance of scientific knowledges and the expansion of cultural life in Lausanne, Switzerland and further afield. If its collections reflect mainly the past of the region, they also include Asian artworks, as well as Chinese, provided by private collections, or brought back to Lausanne by travellers.
Musée Historique Lausanne and Chinese cultural heritage
As part of its collection, the Historical Museum of Lausanne owns the work of Géa Augsbourg (1902-1974), a Swiss artist of the 20th century. After his death in 1974, the Association of Géa Augsbourg's friends (l'Association des Amis de Géa Augsbourg) was created. In 2007, the Association offered the fund to the Historical Museum of Lausanne, which contains hundreds of pieces of art including oil painting, drawings, engravings, ceramics and photographs. Géa Augsbourg was a painter, artist, journalist and ceramist and had a great network of friends and acquaintances including Marc Chagall and Pablo Picasso. During his life, he made an important contribution to the art world, both in Switzerland and throughout the world, looking for new forms of graphism.

In 1959, Géa Augsbourg went to China with two Swiss friends to celebrate the 10th anniversary of the People's Republic of China. The three men visited Beijing and the provinces of Shanxi and Sichuan. Géa Augsbourg completed more than 180 watercolours, gouache, ink paintings and sketches of what he saw during his travels. His artistic style was influenced by traditional Chinese art, such as using ink and a traditional Chinese stamp. Most of his production depicts people (portrait or group), but also animals and nature.


Géa Augsbourg was a privileged observer of the deep mutation of China. His work is a great testimonial of this period. His stay in China, from September to October 1959, is concordant with a very important time in modern Chinese history. It is the moment of the Great Leap Forward (1958-1959) which had the purpose to change China from an agricultural into a great industrial country. In April 1959, Mao was removed from power and replaced by Liu Shaoqi, who reoriented the economy towards agriculture. This period also correlated with the breakdown of China's relationship with the Soviet Union. The drawings of Géa Augsbourg show us how China was changing, depicting the countryside and peasants, but also factories and workers.
In addition to the artist's works, further 'treasures' by Géa Augsbourg were found by the museum, such as an old Chinese pith painting album. Many of these albums have been disassembled, in order to sell the paintings separately. Even now, the museum does not really know how the album arrived in Géa Augsbourg's hands.
---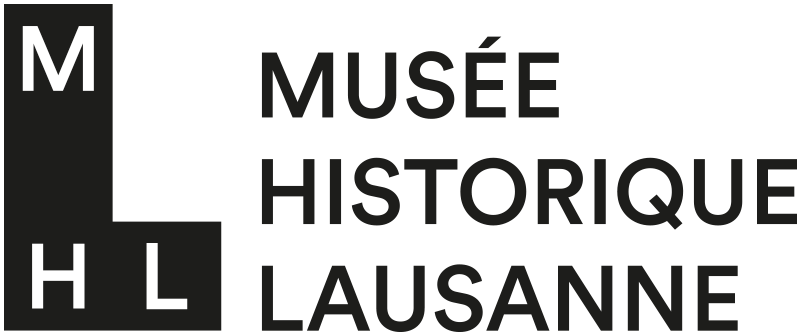 PAGODE – Europeana China is co-financed by the Connecting Europe Facility Programme of the European Union, under GA n. INEA/CEF/ICT/A2019/1931839