image: Ivan Skušek and Tsuneko Kondō Kawase in Beijing, courtesy of Slovene Ethnographic Museum.
The collection of Ivan and Marija Skušek is the largest collection of Chinese objects in Slovenia. It contains around 500 objects, among them high-quality items, such as richly embroidered textiles, paintings, albums, Buddhist statues, ceramics and porcelain, furniture, decorative wall screens and a model of a house, as well as less prestigious collectibles such as coins, musical instruments, everyday objects, photographs, and old postcards. The most remarkable and valuable part of the collection are the various specimens of richly carved Chinese furniture. Astonishingly, Ivan Skušek (1877–1947), who lived in Beijing from late 1914 until 1920, was one of the first Western collectors to discover the refined lines of Chinese wooden furniture.
---
Skušek was a high-ranking officer aboard the Austro-Hungarian cruiser S.M.S. Kaiserin Elisabeth, who was interned as a prisoner of war after German and Austrian troops in Qingdao were defeated by the Japanese. Skušek's time in China remains shrouded in mystery; however, recently uncovered correspondence suggests he was employed by the Dutch embassy towards the end of his stay.[1] [2] In Beijing, Skušek met his future wife, a young Japanese woman Tsuneko Kondō Kawase, later baptized Marija (1893–1963), and began to systematically collect various objects. His intention was to open upon his return a museum in the style of a traditional Chinese house. While he never had sufficient means to fulfil this ambition, Skušek' home in Ljubljana, crammed with various Chinese objects, became a kind of "living" museum and was frequented by the intellectual and artistic elite of the time.
In the late 1950s, Marija Skušek donated the collection to the Slovene Ethnographic Museum (SEM). With a rare exception, the objects have not been exhibited since the closure of the SEM's dislocated non-European collections branch in 1990.
about vaz collections
The recent 3-year project East Asian Collections in Slovenia (VAZ), supported by the Slovene Research Agency (ARRS, No. J7-9429), provided funding for the first comprehensive study of five East Asian collections in Slovene public museums, including Skušek's. Directed by the Department of Asian Studies at the University of Ljubljana, in partnership with SEM and ZRS Koper, and in cooperation with further 3 national and regional museums, academic researchers and museum professionals have developed interdisciplinary, locally-tailored approaches to the documentation, classification and analysis of such objects.
Furthermore, the team has created the VAZ database with the long-term goal of digitizing all East Asian collections in Slovenia, thus granting the public access to items mostly tucked away in museum storages. The VAZ database has enabled the inclusion of nearly 900 items from the Skušek collection into the Europeana Library thanks to the co-financing of the PAGODE project.
Inspired by the PAGODE project, the VAZ website has been enriched with blogs, galleries, thematic exhibitions, in addition to information about the team's diverse activities.
Discover: www.vazcollections.si
---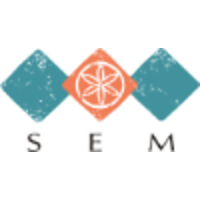 PAGODE – Europeana China is co-financed by the Connecting Europe Facility Programme of the European Union, under GA n. INEA/CEF/ICT/A2019/1931839